Taxi Dash
Our lasest game, Taxi Dash is currently in development, and is available on the web, and some Android devices (such as the Nook and Kindle). Test your memory as our newest cab driver as you learn your way around town. Use your earning to buy new cabs and power-ups, but watch out for traps and enemy cars! Coming to iOS and Google Play later in 2013.
Colonize
In 2012, we created a new game to follow up on our work with Escape from Zargnon.  As with EfZ, we were interested in how people learned new skills.  Overall, the game was better implemented than EfZ, but was not popular enough to generate data quickly.
Escape from Zargnon
EfZ was our first attempt to make a casual video game that was also useful as a research project.  The basic goal of this project was to study instrumental behavior as people learned new skills in an action video game. EfZ was also our first mobile release, and can be found on Google Play, the Amazon Appstore and Barnes and Noble.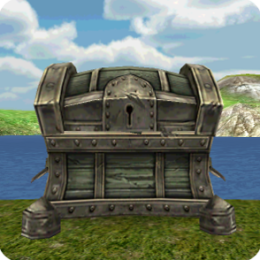 Amnesia Island
In December of 2012, we released a new version of our virtual Barnes maze on the Barnes and Noble Nook.  This game also included a virtual water maze, and a version of the 8-arm radial maze.  We released the game for free on the Nook, and in the first month we had over 20,000 people try the game.  Overall, it was not well liked by users (mainly because it was designed mostly as a research tool, rather than an entertaining game), but the data that we collected will be very helpful as we continue to bring virtual navigation tasks to mobile devices.
Distraction Island
Distraction Island was our first attempt to release a research video game on a causal gaming site (kongregate.com).  While the game was not very popular on that site, the feedback that we received from users was very helpful in beginning to adapt our research games to be more appealing to casual (and serious) gamers.  Distraction Island was an experiment that studied how people found their way through new environments, and the game used a virtual Barnes maze task combined with a working memory task. This version was first tested on the game site Kongregate in the summer of 2011.